Sale!
Best Formal Shirt For Men
Third Eye Bangladesh presents our premium Formal Shirt Collection. Elevate your style with timeless elegance and comfort. Explore our selection and redefine your formal attire.
2 in stock
Report Abuse
Description
Welcome to

Third Eye Bangladesh's

exclusive Formal Shirt Collection, where sophistication and comfort converge to redefine your formal wardrobe.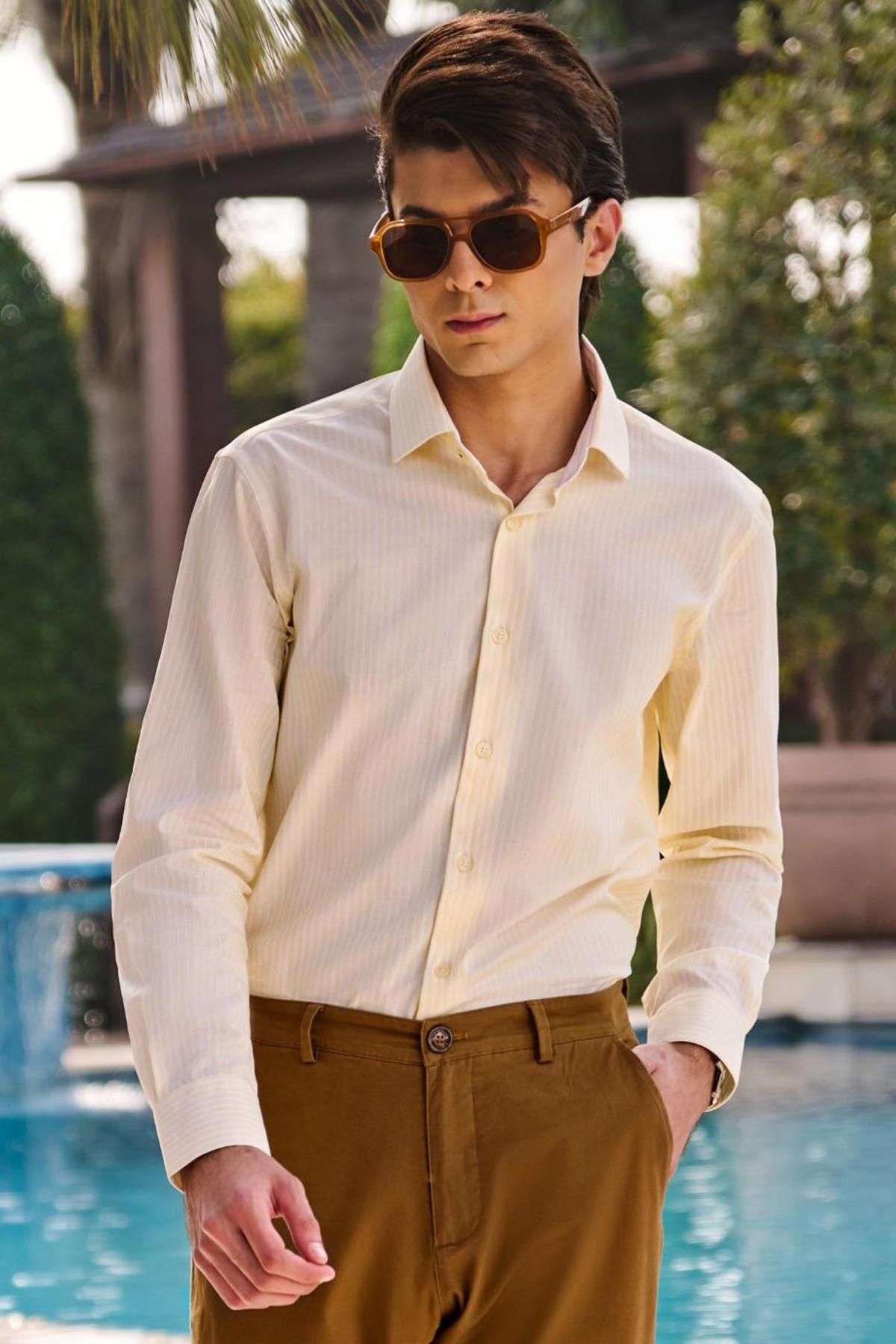 A Glimpse of Elegance:


Our meticulously curated collection showcases a wide range of formal shirts, each designed to elevate your style and leave a lasting impression. From the classic allure of pristine white shirts to the understated charm of subtle patterns, every piece in this collection encapsulates timeless sophistication.
Crafted for Comfort:


At Third Eye Bangladesh, we understand the importance of not just looking good but also feeling comfortable. That's why each formal shirt is crafted from the finest fabrics, ensuring a soft touch against your skin and all-day comfort. Our shirts are tailored to perfection, providing an impeccable fit that complements your physique.
Versatile Wardrobe Staples:


These formal shirts are versatile additions to your wardrobe, suitable for a spectrum of occasions. Whether you're attending a crucial business meeting, a special event, or simply aiming to elevate your daily attire, our collection has you covered. They effortlessly transition from boardroom to social gatherings, making them essential wardrobe staples.
The Art of Detail:


Our commitment to quality and style is evident in every stitch and detail. Impeccable craftsmanship and designer touches distinguish our formal shirts, setting them apart as a mark of impeccable taste. The attention to detail in our collection ensures that you not only look refined but also exude confidence.
Elevate your style with Third Eye Bangladesh's Formal Shirt Collection. Explore our exclusive range, where elegance and comfort combine to redefine your formal attire. Choose the perfect formal shirt that resonates with your unique fashion sensibility, and make a statement at every event."
Product Location
General Inquiries
There are no inquiries yet.